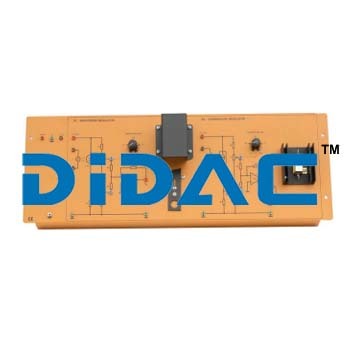 Light And Temperature Control
Product Description
Light and Temperature Control
This board contains two independent systems, for the control of the light and of the temperature respectively, each one complete with reference block, error amplifier, transducer and actuator.
Together with the board, that contains the power circuits complete with relevant piloting, it is possible to realize an open and closed loop control both of the lighting system (24V, 15W lamp and photoresistor) and of the heating system (47 Ω, 25W heating element and integrated circuit sensor).
The board is supplied complete with a set of stackable, plug-in cables of suitable lengths and colours and with a training manual.
Power supply: ± 15Vdc, 100mA
Experiments of Light and Temperature Control
DC operated lamp
AC operated lamp
Full-wave triac control
Proportional control